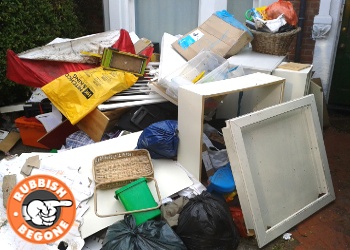 Each living space produces a certain amount of junk on a regular basis, including your household. If you want somebody else to deal with this junk instead of you, then you are at the right spot! Rubbish Begone provides affordable house clearance service for homeowners based in Wandsworth – if you live here or the areas nearby, then you can also take advantage of our low price servicing.
There is no need for you to waste your time with the disposal of junk – it's a boring and repetitive task you should completely eliminate from your agenda! And the best way to do so is to call 020 3404 1106 and book a visitation by our rubbish removal experts! Discover a whole new aspect to junk disposal with Rubbish Begone – we will gladly cater to your residence in Wandsworth!
Save Time and Efforts with Rubbish Begone's House Clearance
No load is too big or too small for us! We will gladly dispose of anything you don't need anymore – old furniture, worn out carpets, household appliances and even electronic goods such as computers and printers! If you want it gone, we will make it disappear!
Did You Know?
The Wandsworth prison is the largest prison in the London area and the second biggest in England, right after the Liverpool one. Wandsworth takes its name from a man called Waendel.
Discover a whole new aspect to the typical house clearance procedure – innovation and comfort are what comes with our services! Your absolute satisfaction is guaranteed! And did you know all our junk removal services – including our house clearance for the Wands worth area – come with many benefits for our clients? You might be a first-time client but you also get the full benefits! Take advantage of our:
Call centre working 24/7
Excellent customer cares
Instant free quote on the phone
Affordable services – some of the lowest prices for the capital
Eco-friendly disposal of certain materials
Rubbish removal London experts at your service
Many additional services
Discount options
Call Us Today – The Great Results are Guaranteed!
Dial 020 3404 1106 and it is just a matter of time until the household rubbish is gone! Our junk removal experts will arrive at the appointed hour, load the waste and carry it away! If you've got any questions about our services, simply ask our phone operators – they will gladly fill you in on the details and even provide you with a free quote! Alternatively, you can book services for your property in Wandsworth online as well!
Other Areas We Serve