Thursday, July 27th, 2017
A Great Opportunity To Clean London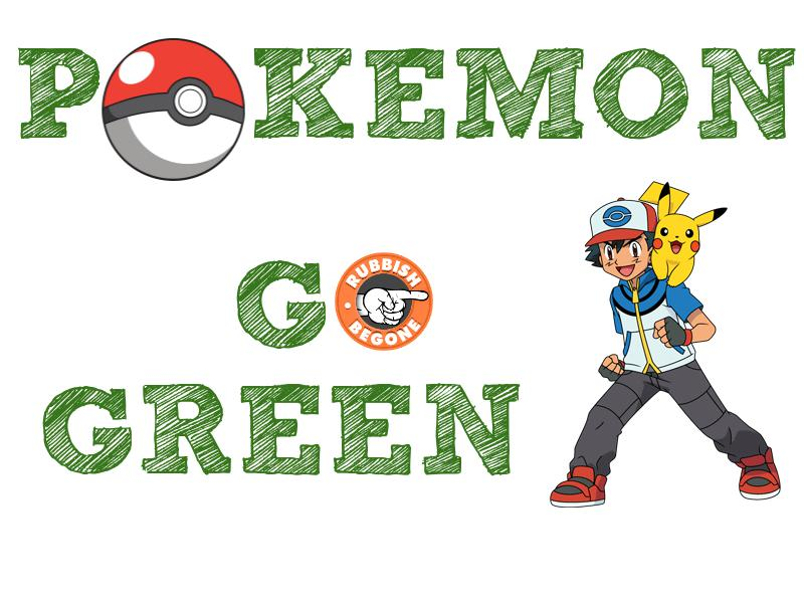 A Pokemon Go Green Challenge for everyone living in London. Tweet us a picture of any rubbish you have found in London while playing Pokemon Go and we will contact the local authorities who will take action to remove it.
Recently there are pokemons literally everywhere. Charizard, Mewtwo, Blastoise and company are all over England's capital and you can catch them with a simple hand move.
But why are we talking about the Pokemon Go hype in our rubbish removal blog? The answer is simple – Pokemon Go players can help us a lot to get that nasty rubbish removed from the streets by taking part in a simple pokemon challenge.
Pokemon Go Green Steps To Fight Pollution
If you want to help us and contribute to a cleaner environment, please pay attention to the next paragraph!
What you have to do is simple:
Open the Pokemon Go app;
Stop for a second if you notice a piece of rubbish;
Take a picture of the waste;
Tweet the picture @RubbishBegone
Add the exact address to your tweet.
Rubbish Begone, a waste removal in London company will take care of the rest. Our kind workforce will do anything necessary to contact the local authorities and get the job done.
How Augmented Reality Can Help Us Clean
Have you ever thought about all the possibilities that Pokemon Go provides with its augmented reality feature ? Did you notice how clean and tidy the environment looks, when walking around with your virtual character and hunting down Pokemons ?
Well now you can lift your head from the pokemon app for a moment and face the reality. It's different than what you see at the virtual pokemon locations, right?
And this is why we are talking about Pokemon Go in our blog. Don't get us wrong, we don't mind catching Pokemons. In fact, playing the game may turn out to be more environmentally friendly than most of the activities you usually do.
What Are The Benefits Of Accepting The Pokemon Go Green Challenge
Contribute to a cleaner environment without making an effort.
Increase the challenge by hunting down not only cute creatures, but rubbish as well.
Escape the boredom when there isn't a pokemon around.
You don't have to stop the search for pokemon but make it longer instead.
Become more responsible towards the alarming pollution in London.
Get followers who will accept the Pokemon Go Green Challenge too.
 Rubbish Begone is not affiliated with Pokémon GO or Niantic Inc.